World's first 3D printed car!
This car was printed using the latest digital technology in just 44 hours. The Strati, which is Italian for layers, has a chassis body made of one solid piece and has a top speed of 40mph. The tyres, seats, wheels, battery, wiring, suspension, electric motor and window shield of the revolutionary vehicle were made using conventional methods. The car is composed of 49 parts – a significantly smaller number than that of a conventional vehicle which has more than 5,000 components. Conceived by Arizona based Local Motors the printing took place during the six-day International Manufacturing Technology Show 2014 in Chicago earlier this month. The battery-powered, two-passenger car is made of layers of black plastic and reinforced with carbon fibre. The company hopes to offer 3D-printed cars for around £11,000 in the near future. Machine tool maker, Cincinnati Inc, supplied the huge printer, much larger than the usual 3D printers, which are usually 10ins by 10ins.
Author: Tim Fathers
Editor: Sonia Estal
Production: CNN
Recent Adverts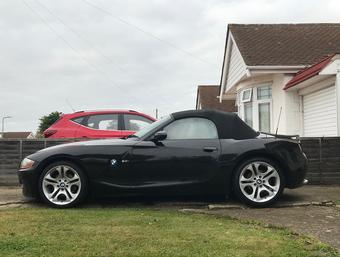 2003 BMW Z4 3.0i SE Roadster, VERY low mileage (40400) Exceptional Car with FSH (2003)
Stunning Car with exceptionally low mileage and full service history. I am the 2nd owner since 2006 and the car has never failed an MOT.
£7,450 40,650 miles