VIDEO: The BMW M2 Makes its Video Game Debut

With the BMW M2 having only just officially been unveiled to the world, it's already hit another first with its video game debut. Starting 5th November, Sony have confirmed that the BMW M2 Coupé will be available to drive and customise in Need for Speed.
The world of Ventura Bay is already home to a number of BMW greats including the E30 M3, E46 M3, E92 M3 and the M4. Well now they all come together and welcome the M2 Coupé as it takes center stage.
Check out the video below:
https://youtu.be/-jMZBUMdr70

Author: Tim Fathers
Production: Sony
Recent Adverts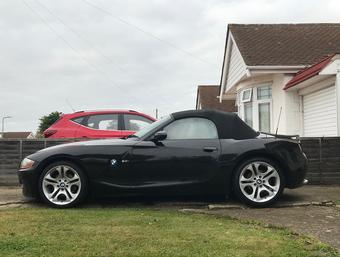 2003 BMW Z4 3.0i SE Roadster, VERY low mileage (40400) Exceptional Car with FSH (2003)
Stunning Car with exceptionally low mileage and full service history. I am the 2nd owner since 2006 and the car has never failed an MOT.
£7,450 40,650 miles