The best Car Storage in Hertfordshire?
Our latest review comes in the form of car storage in Hertfordshire. Garage Queens are a boutique vehicle storage solution aimed at the discerning car enthusiast looking for a discrete and personal car care solution in Hertfordshire.
With only 18 car and 4 bike slots available their clients really do get a personal service.
When we asked about their storage options they were keen to flag that although there's obviously a package to ensure vehicles are correctly cared for they simply want to foster a culture of whatever, wherever, whenever.
For example, they said; if people want personally picking up or prefer collection or delivery that's not a problem – trailered support is also on tap, too. On from there it was all the usual MOT and service support coupled with their onsite Detailer who works with owners from preparing cars for shows to a simple pre storage wash and dry after some weekend use. They also offer advice, support, access and quality assurance management to all relevant pre-qualified specialists such as wheel refurbishment, coachwork, restoration etc. In fact, while we were there we were introduced to a gentleman who was restoring the underside of a Sport Evo which had been in for storage.
Access wise it seemed pretty flexible with owners emailing, texting or calling their needs in, again it was a whatever, wherever, whenever type answer.
The space is nicely tucked away in Broxbourne, Hertfordshire with the exact location undiscoverable via navigation – which we thought was a nice touch.
For more info or to check availability give them a shout:
07778 209 057
info@GarageQueens.co.uk
GarageQueens.co.uk
Recent Adverts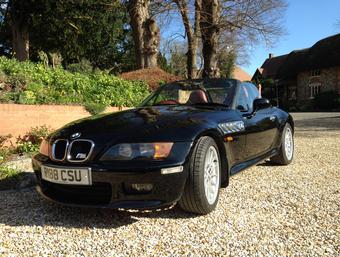 This rare black Z3M sport (not M-powered) has covered 85250 miles. (-1997)
BMW service history and now with MOT until Feb 2022.
POA 85,450 miles