SUPER-SALOON BATTLE: Vauxhall VXR8 takes on the BMW M5
BMW's new M5 Competition Pack ramps up the potential of its high-performance saloon, but can it beat the muscular Vauxhall VXR8 at going sideways? Steve Sutcliffe takes both to the track to find out.
Author: Tim Fathers
Production: Autocar
Recent Adverts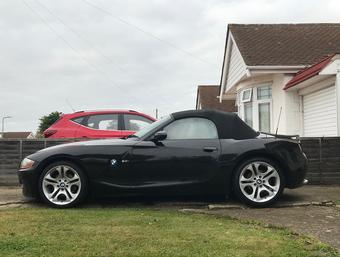 2003 BMW Z4 3.0i SE Roadster, VERY low mileage (40400) Exceptional Car with FSH (2003)
Stunning Car with exceptionally low mileage and full service history. I am the 2nd owner since 2006 and the car has never failed an MOT.
£7,450 40,650 miles