SUNDAY SUPPLEMENT: VW Golf R Vs BMW M235i
The feeling that TopGear, the most popular car show on the planet has sold its soul to commercial viewing ratings is an ever growing frustration for the everyday car enthusiast. At their best we still believe no one can touch them but far to often I find myself forwarding through the nonsense to hit the sweet spots.
In contrast you might argue that the likes of Fifth Gear has gone too far the other way – now safe and conservative. Well that's where the likes of Chris Harris on Cars comes in. Simple, proper comparisons with just enough post production trickery coupled with factual statistics.
Judge for yourself in this weeks Sunday Supplement with pitches the new VW Golf R Vs BMWs M235i. I wonder how long it'll be before we start seeing Chris on, or competing with our primetime 'favorites'?
Author: Tim Fathers
Production: Chris Harris on Cars
Recent Adverts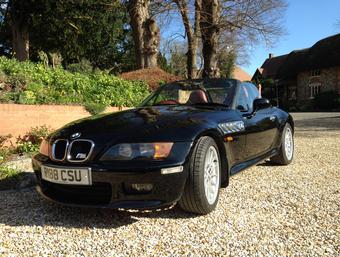 This rare black Z3M sport (not M-powered) has covered 85250 miles. (-1997)
BMW service history and now with MOT until Feb 2022.
POA 85,450 miles