SPOTTED: LL Cool J's 8 Series for sale
The "Pink Cookies In a Plastic Bag Getting Crushed by Buildings" music video car can be yours for $14,000.
Looking for a Cool car that Ladies will Love? One with a provenance that includes perhaps rap's most convoluted sexual analogy? Feast your eyes on LL Cool J's 1991 BMW 850i, yours for a mere $14,000. The original advert can be viewed here. (while still for sale).
Yes, LL's sleek big-body coupe is on the market in Illinois. Sharp-eyed fans who remember the 1990s will recognize it as the vehicular star of the "Pink Cookies In a Plastic Bag Getting Crushed by Buildings" music video, wherein Mr. Cool J explains, from the driver's seat, that "the act of making love is pink cookies in a plastic bag, getting crushed by buildings."
Right.
A lot has changed since 1993. LL successfully pivoted from sex-thirsty BMW driver to NCIS Special Agent. And that V12 Bimmer racked up 73,000 miles, losing those 90's-tastic Momo Quasar wheels for a more subdued, less chromey set of deep-dishes.
So, what's the price to pay for an early 90's automotive powerhouse once driven by an early 90's rap powerhouse? $14,000 and she's all yours.
Just save a little extra for stereo upgrades—this Bimmer may have sweet V12 sounds, but it's missing LL's boomin' system.
Author: Tim Fathers
Source: Road and Track Robert Sorokanich
Recent Adverts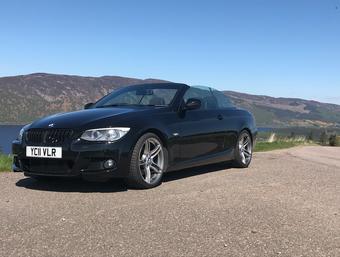 2011 BMW 330D E93 Convertible Low Miles Excellent Condition (2011)
1 Previous Owner from new
£12,375 20,488 miles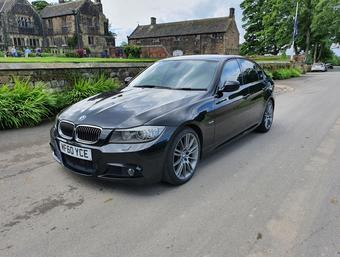 BMW 335i Msport Saloon DEPOSIT TAKEN (2010)
IMMACULATE CONDITION, LOW MILES AND FULL DOCUMENTED HISTORY!
£10,395 53,500 miles