HEAD TO HEAD: BMW M235i VS the Mercedes-Benz CLA45 AMG
Fast, small German cars are back with a vengeance on this episode of Motor Trend Head 2 Head! Host Jonny Lieberman compares and contrasts the Mercedes-Benz CLA45 AMG with the brand new BMW M235i. Mercedes and BMW have had small car rivalries like this in the past, most notably the Benz's 190E 2.3-16 versus Bimmer's E30 M3. Fast forward three decades, and times have changed. Forget natural aspiration, as turbocharging rules the day. The CLA45's engine is even mounted sideways in a complete departure from Mercedes' tradition. Regardless of the details, both cars are fast and fun. So much so that Jonny feels the need to get racecar driver Randy Pobst involved in the decision-making process. In the end, this one proves to be the closest H2H comparison yet. Watch and enjoy!
Author: Tim Fathers
Production: Motor Trend
Recent Adverts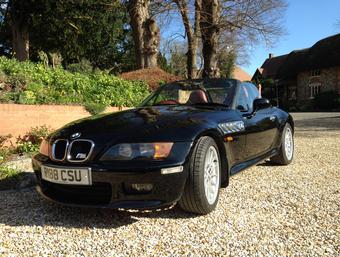 This rare black Z3M sport (not M-powered) has covered 85250 miles. (-1997)
BMW service history and now with MOT until Feb 2022.
POA 85,450 miles