HEAD TO HEAD: BMW E30 M3 vs Mercedes-Benz 190E 2.3-16
On this episode of Head 2 Head, Automobile Magazine's Jason Cammisa rekindles a classic European sports saloon battle, pitting the legendary BMW E30 M3 against it's Cosworth-powered rival, the Mercedes-Benz 190E 2.3-16. Find out which homologation special is the most special of all!
http://youtu.be/ANv83OJk--4?t=34s
Author: Tim Fathers
Production: Motor Trend
Recent Adverts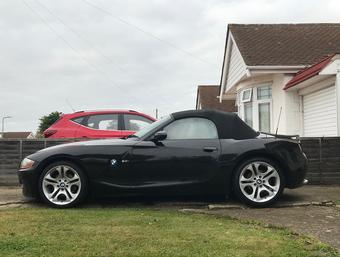 2003 BMW Z4 3.0i SE Roadster, VERY low mileage (40400) Exceptional Car with FSH (2003)
Stunning Car with exceptionally low mileage and full service history. I am the 2nd owner since 2006 and the car has never failed an MOT.
£7,450 40,650 miles