HEAD TO HEAD: BMW E30 M3 vs Mercedes-Benz 190E 2.3-16
On this episode of Head 2 Head, Automobile Magazine's Jason Cammisa rekindles a classic European sports saloon battle, pitting the legendary BMW E30 M3 against it's Cosworth-powered rival, the Mercedes-Benz 190E 2.3-16. Find out which homologation special is the most special of all!
http://youtu.be/ANv83OJk--4?t=34s
Author: Tim Fathers
Production: Motor Trend
Recent Adverts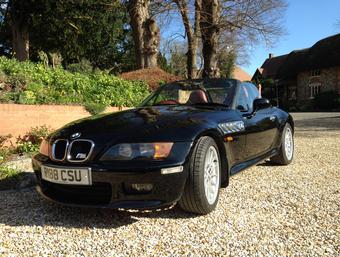 This rare black Z3M sport (not M-powered) has covered 85250 miles. (-1997)
BMW service history and now with MOT until Feb 2022.
POA 85,450 miles