HEAD TO HEAD: 2013 BMW M5 vs. 2013 BMW M6 Coupe
An elegant production from CAR and DRIVER which sees Jethro Bovingdon testing whether BMW's new flagship M6 is truly a better track weapon than its cheaper brethren, the M5. In this episode respected racing driver Andy Wallace is behind the wheel of the M5.
Author: Tim Fathers
Production: CAR and DRIVER
Recent Adverts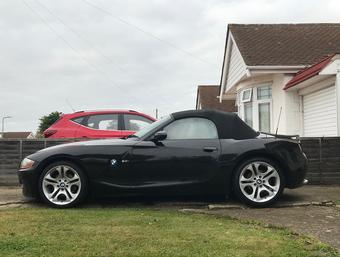 2003 BMW Z4 3.0i SE Roadster, VERY low mileage (40400) Exceptional Car with FSH (2003)
Stunning Car with exceptionally low mileage and full service history. I am the 2nd owner since 2006 and the car has never failed an MOT.
£7,450 40,650 miles