CHRIS HARRIS ON CARS: M6 Gran Coupe vs E63 AMG S vs XFR-S
Thought the M6 Gran Coupe wasn't a true M Car? Thought it was going to be the next X6M? Us too – until we saw this spine tingling video. The M division continues to brush off the aspiring competition and stands strong with it's original and best heritage – here at AnyM, we salute you.
Seriously though, pop the kettle on and watch this epic, 1,600bhp battle of the super saloons:
Author: Tim Fathers
Production: Chris Harris on cars
Recent Adverts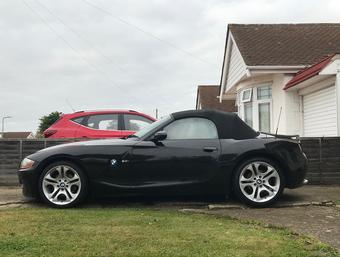 2003 BMW Z4 3.0i SE Roadster, VERY low mileage (40400) Exceptional Car with FSH (2003)
Stunning Car with exceptionally low mileage and full service history. I am the 2nd owner since 2006 and the car has never failed an MOT.
£7,450 40,650 miles