About to buy a BMW? Then try our personal referral service.
Avoid the double-glazing salesman and allow us to personally refer you to the best deal on a new or used BMW in the UK and Ireland. Just email or call us, it's absolutely FREE!
The dealers advertising on AnyM have been personally approved too – but what does that mean for you?
Well, among other things this vetting process ensures we have the best agreements in place with what we believe are the UK's leading BMW dealers. They offer the highest levels of customer service matched with the most competitive prices and finance rates.
So, whether you're just starting your car search or you're about do the deal on your chosen BMW – try our free, personal referral service.
To get started, simply email or call us with the model or deal you're looking to beat and we'll take care of the rest.
Author: Tim Fathers
Photography: Graeme Franklin
Recent Adverts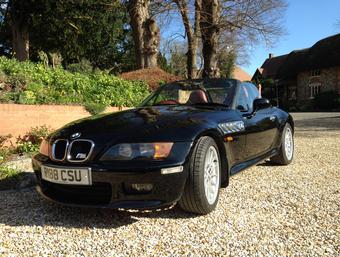 This rare black Z3M sport (not M-powered) has covered 85250 miles. (-1997)
BMW service history and now with MOT until Feb 2022.
POA 85,450 miles