£11,995
BMW E30 318i Lux Convertible 5sp Manual
2 0wner 41k Genuine Miles
If you are reading this advert then you probably asking why is the price so high? Simply, this is a 2 owner car with a very low mileage for a 28 year old car at just over 40k. This mileage is 100% genuine and is backed up by EVERY MOT certificate from 1994 when it became 3 years old. In fact it has done under 4k in the last 12 years.

This car is my elderly mothers car which was purchased in October 1994 with 21k on the clock. She has now decided to sell, as she says doesn't want to ruin it driving it in the rain, as my dad is getting very old and may not be driving much longer. It has always been kept in the garage and only been used if the sun was shining!

Having been garaged throughout my mothers ownership the body has no rust in the places that E30's go in. Other than a smashed front side window in the 90's when some toe rag nicked the stereo the car has not been damaged, involved in an accident or painted in my mothers ownership. It does have some stone chips and the odd small mark here and there, the offside wing mirror cover could do with some paint, and there is a small scuff in the lacquer the size of 50p on the rear offside arch just above the rubber side moulding. Dashboard, seats and interior have no splits, cracks etc.

The car has a genuine used patina, that is to say it is not concours if that is your thing, but with some investment of time and elbow grease by the new owner would produce a highly original condition car which should compete well with cars that have had thousands spent on parts and paint to make them look new, or you could just enjoy driving it as is. For those "original tool kit" fanatics it is NOT all there I am afraid.

Basic Specs are
First Registered August 1991
Colour is Lagunen Green, which is metallic
Black leather interior with Motorsport Recaro style seats. Manual adjustment.
Black ELECTRIC folding roof. The rear window is original, not faded. milky or cracked.
5 Speed manual with MTec Gear knob
Electric windows all round.
Electric Mirrors
MTec steering wheels.
Period Phillips Tape player with electric aerial
Electric Head light adjustment
Tracker fitted – but disconnected as it flattened the battery given the cars lack of use.
2 sets of keys.
OE 15" BBS style rims with 205/55/15 tyres
Period Cobra Alarm system.

The car has always been looked after and money spent when required, I have a folder full of expenditure history and the old MOTS. In its later life It has been looked after by Phil at CPC in Amersham, a well known Marque specialist. All 4 Wheels have just been refurbished ready for sale, and we plan on replacing the centre cap badges. New battery fitted recently. Recent Camshaft front seal & Cover gasket, Camshaft belt replaced at 37k.
You won't loose any money owning this one, they are only going to increase in value if looked after and it won't cost you any money in the short term. I am realistic and open to sensible offers, but don't turn up expecting to knock £1000's off as I will politely decline and lock the car up and you will have a wasted journey. We know what is worth and my mother is no hurry to sell, if the right money is not forthcoming she will just "use" it for another year or so.
For further information please call Robin 07976 366817 any time before 9.30pm.
Please note the car will be demonstrated only by me, unless I have the asking price in cash in my hand along with a fully comprehensive insurance certificate covering the driver and the car… No exceptions.
Advert Overview
Contact Seller
Contact: robmarrs1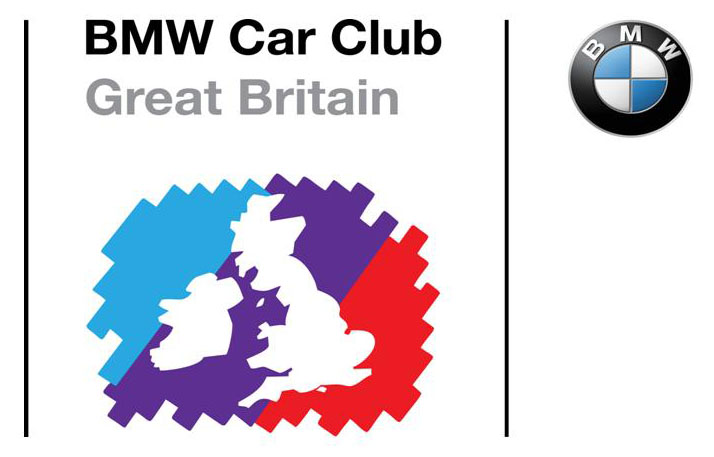 The seller is a member of the BMW Car Club (GB) Ltd.
Contact form
Location: London
Similar adverts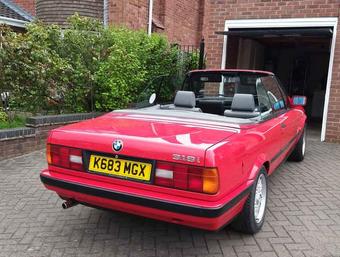 Red, Petrol, Manual, one owner
£8,995 73,000 miles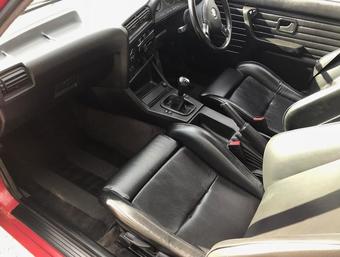 BMW 3 Series 318i with 2.8 237bhp conversion (1988)
Red, Petrol, Manual
£13,995 114 miles