£1,850
Beautiful white E30 touring
MOT until Dec 2020, drives and runs lovely, body needs a bit of TLC.
For the first time in my life I'm sad to be selling a car. Have had nothing but joy from it for the last two years. Expecting a baby in the spring so need to switch to something more 'practical'.
The car doesn't skip a beat. Has a few niggles like youd expect from a thirty year old car. I'll get those out the way here: Nearside front wing has some serious rust as seen in the pics (two new wings included). There's an issue with the central locking. It locks and unlocks as it wishes. Rear windscreen wiper motor had to be disconnected because it wouldn't stop. Slight leak from boot door hinge. Wheel bearing nearside rear may need replacing at some point. Lastly, has Eagles stuck in tape deck. Not a problem if you're a fan. Not so great if you're not a fan. 

These things aside it's a beautiful car with a classic body that still turns heads. Admittedly the 318 doesn't appreciate like the 325 but you don't buy this car to make money. You buy it because you love it. 
Comes with 12 months MOT. Full service history up until 153,000 miles (documented). Serviced once since then (undocumented). Had a new engine fitted at 110,000 miles which takes some of the pressure off the 169k mileage it comes with. 2 previous owners.
More photos on request. Offers welcome.
Advert Overview
Contact Seller
Contact: Paul Desrosiers
Contact form
Location: Kent
Similar adverts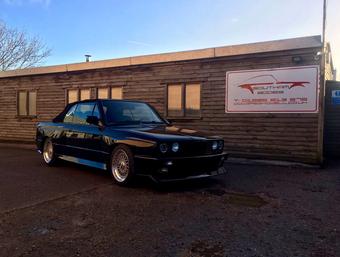 M3 Convertible - BMW E30 (1991)
1991 only 56,000 Miles
POA 56,093 miles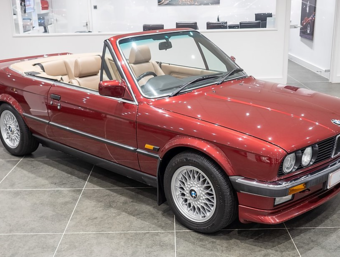 1990 BMW 325i Convertible (1990)
Low Mileage : Calypso Red : M Sport Leather Interior
£15,995 52,476 miles