£5,395
Immaculate BMW e46 - 3.0 litre M Sport diesel
Factory fitted, Harman Kardon system, Freeview Television, Bluetooth, DVD, GPS.
Uber Reluctant sale of my wife's MSport e46, as I need van/pick up for building work. It is in exceptional condition (having just spent over £1500 on getting it perfect) with very low miles, we have only used Shell, BP or V power diesel for fuel and BMW approved engine oil. Since owning this car we have meticulously maintained it with all repairs being undertaken at German Car specialist 'Deutsche Cars' in Nailsea, North Somerset.

Since owning "Dina" the Beemer we have:

Had a new flip style key cut
Two new front tyres
Had both bumpers resprayed to get rid of all scratches

Also we have addressed common e46 problems:

New steering sensor
Propshaft UJ and Donut
Near side and offside front bushes
Intercooler hose pipes
Offside electric drivers mirror (the ribbon in these go so replaced it.)

Freebies:
I will throw in 5 bottles of BMW engine coolant with a 5L bottle of Ionised water
PMW blanking plates and gaskets to replace swirl flaps.
2 Bottles of hood dye to keep the roof looking nice
1 Bottle of leather dye to keep the seats looking good too

This car comes factory fitted with Bluetooth, Harman Kardon stereo upgrade, DVD player, CD changer and freeview digital television as you can tell by the pictures and full BMW toolset. If you search other Diesel MSports on Autotrader with higher mileage you will see that This is the lowest priced.

You will not find a better M sport anywhere in this condition at this price, no expense has been spared, All receipts and invoices printed in car for proof of work.
Advert Overview
Contact Seller
Contact: Louis McKenzie
Contact form
Location: Somerset
Similar adverts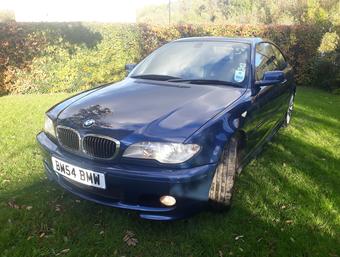 BMW 3 Series 330ci M Sport (2005)
Blue, Petrol, Automatic
£9,995 67,200 miles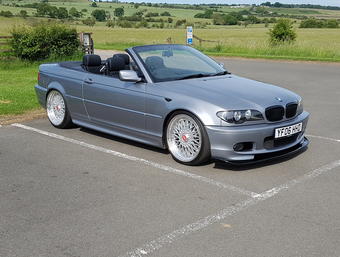 BMW 3 Series 318ci M Sport (2006)
Grey, Petrol, Manual
£3,399 100,000 miles