£73,500
BMW E28 M5 'AN AUTOMOTIVE LEGEND'
detailed restoration
Here we have a beautifully restored 1987 M5 ( First registered in the UK 1986).
research would have us believe that this is now the earliest of its kind remaining in the UK with the chassis Number of 002. On the understanding that 001 was written off by fire.
The Car.
Fully stripped back to the body shell (picture log of work)
All parts either serviced or replaced by Genuine BMW parts.
(Parts no longer available were fabricated to original design and are listed for reference if required).
Body professionally resprayed in its original and very rare colour of Zinnobar Red.
(There are no records we could find of another M5 remaining of this marque in this colour).
Interior is Black Buffalo Leather
Green Tinted Glass
Electric Front & Rear Windows
Rear Head Restraints
Electric Sliding Sunroof
Electric Front Seats, Front Sport Seats.
Onboard Computer
Air Conditioning
Rear Window Blinds (manual)
Front & Rear Fog Lights
5 Speed Gearbox
Headlight wash & Wipe
M Leather Steering Wheel & Gear knob
Large tool Kit (in boot) Original.
Blaupunkt Stereo & four speakers.
(This is a list of the delivery spec which has been maintained).

The Restoration has been carried out by the now owner of the vehicle who owns an engineering business specialising in the restoration & repair of classic cars. With specialist knowledge in Porsche and BMW.
This BMW M5 has being his personal vehicle since 2002 until the point he decided to bring it back to its former glory and carry out the restoration in his own workshop with no expense spared, overseeing all the work personally paying particular attention to the cars originality. Retaining patina where it is relevant to the cars history. The work started in 2019 and was completed just 4 months ago. Conversations amongst colleagues brought the car to the attention of 'The BMW Club' and after some further discussion the car and its history were given a 9 page article in the Clubs Members Magazine 'Straight Six ( April 2020 edition).
Not Its 1st magazine appearance. When owned by MIRA as their high speed demo car it appeared in BMW Car Magazine April 1995. 'SLIPPERY WHEN WET'.

This car has an extensive history up to the point that the present owner Tim bought the car. Previously owned by MIRA as a `High speed test car' the car was very well looked after with service intervals reduced.
As the present owner is also the owner of a engineering workshop specialising in Classic car restoration he has personally serviced and ensured the car wanted for nothing regards parts over this time and to present day.
The car has done 159K
(but the engine was fully overhauled including the timing chain and associated parts at @ 125K) . A new clutch was also fitted at this time .
All chassis bushes replaced (polyurethane)
New Bilstein dampers all round.
(All old parts changed for new have been kept for reference).
Brake callipers overhauled with new pistons from BMW.
Vast majority of parts from BMW. Cross drilled brake discs.
There are two sets of wheels, available for the car.
(The second set as fitted and shown in the article by BMW Car 1995 previously mentioned).
The 9 page article in the BMW Clubs 'Straight Six April 2020' Magazine cover all aspects of the cars history as well as the involved and extensive research to insure the cars history is accredited. This includes a brief insight into the history of the BMW M5 which uses the same engine as the legendary BMW M1

Presently this vehicle has 5 months MOT but there will be no issue with the vehicle being given a full 12 months MOT if the new owner would prefer.
A guaranteed insurance value of £80,000 has been approved after showing pictures of the restoration and explaining its rarity and documented history.
For clarity this means that should the car be damaged beyond repair or stolen then this value is guaranteed to the present owner and there is now reason that this would not be available to the new owner after carrying out the same process or using the same insurer).
After the rebuild was completed the car also had a £400 valet detail to ensure the best possible finish.
If your interest goes further than just knowing the history of this legendary piece of German engineering and you have further questions please feel free to contact me.

I would prefer to be contacted by emails initially that way we can ensure all your questions are answered and any questions we can't answer can be put to the present owner for him to. Once we have established genuinely interested parties from this point we can arrange a time to view the vehicle or if required speak over the phone to discuss any queries.
Due to a number of calls requesting a price for this car I have spoken with the owner and asked him to release a price which is now listed.
If you intend to offer please be respectful of the work carried out, the cars rarity & history which can only make it a a sound investment for the future in such unstable times.
The ideal new owner for this car would be someone who understands its worth and can appreciate it and continue to care for it for future car enthusiasts. In our
It is fair to say this car is now incredibly rare & with its history and professional restoration the nearest thing to a showroom model you can find.

Due to the rarity of this car viewing will be by appointment only at our discretion. Please be aware that we may request proof of funds & identity prior to viewing.
Advert Overview
Contact Seller
Contact: Ozting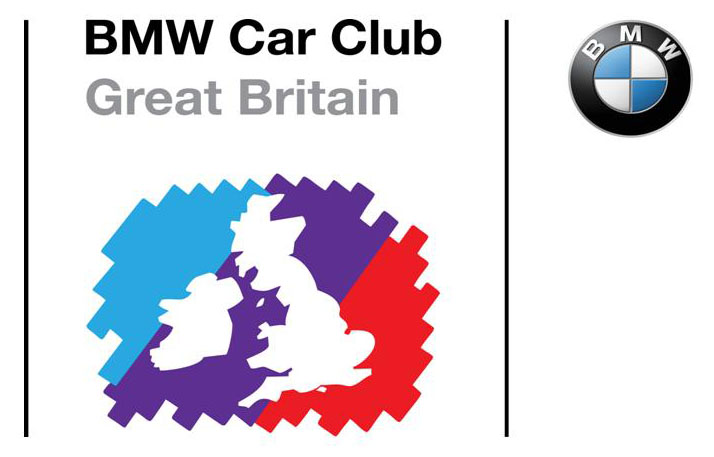 The seller is a member of the BMW Car Club (GB) Ltd.
Contact form
Location: Cheshire