HEAD TO HEAD: 2013 BMW M5 vs. 2013 BMW M6 Coupe
An elegant production from CAR and DRIVER which sees Jethro Bovingdon testing whether BMW's new flagship M6 is truly a better track weapon than its cheaper brethren, the M5. In this episode respected racing driver Andy Wallace is behind the wheel of the M5.
Author: Tim Fathers
Production: CAR and DRIVER
Recent Adverts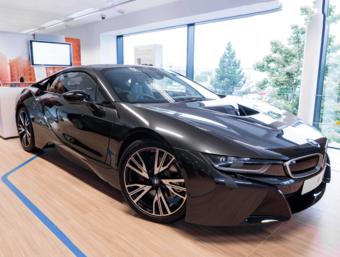 Brand New Metallic Sophisto Grey with Frozen Grey Accent, Full Amido Black Spheric Perforated Leather, £13,000 Deposit Contribution, Finance...
£110,054 4 miles