£3,700
BMW 3 Series 325i Touring
Red, Petrol, Manual
Here for sale is one very honest BMW e30 325i touring.
The car was in the possession of my Boss for a very long time and before that was his Mothers, to cut a long story short I've pestered my Boss for a long long time to buy it from him but yet he kept on saying no no no!!
Well when he retired he said to me I can buy from him as I truly deserve it, wow I finally bloody did it!!!
I wanted this BMW as it's better than you think and it's had more money, goodies and time put into it than you can imagine, it's like no other touring you will ever see.
I will describe the good and the bad just below. Just to let everyone know I'm in no rush to sell it but I'm expecting a second child and I'm in the middle of mortgage deal so honest reason for sale and I have too many toys so I would love to sell few of them but I'm only going to sell if I get what I want for it, having said that I'm not asking top money for it neither I'm greedy.
I would love the car to have a good home and I would really hate if someone buys it to just drift and abuse the car as it's one honest original car that deserves to be looked after just like it has so far.
I'm advertising this car at rock bottom price for what it is, what's been put into it and the amount of work done to it.
This is one hell of a bm it's strong and powerful like a train, will break your back and arms if your not careful that's all I'm saying, you guys out there make your minds up!

Thanks for viewing my listing.


The good bits is as follow:

Well here is the good and exciting stuff BMW e30 325i m tech 2 coupe proper tricked out came to my Boss
Smashed, total write off thanks to a young wealthy plonker who didn't know how to drive
(I hope he isn't reading this as he is a local chap haha but if you are then thanks mate for all the goodies that
My Boss took from your car!!)

As I said lovely bad ass tech 2 car came in as a write off and it had tonnes of goodies on it,
my Boss said to me it was shame to waste them so guess
what he did...He took them and put them on the touring which you see right now. All the guys wanted to buy
this bm from him but I guess I was the lucky guy at the end, when I first found out what work and time was
put into this car I knew I wanted it badly. When he retired he came to me and told me he wants to sell it
to me. I paid a good price, way more than what I'm asking at present.
I didn't think I would ever sell it or anything like that, but sometimes you got to
do what you got to do.

First thing first he took the original engine from the touring (see photo above) which is also included in the
sale if you want it and replaced it with the engine of the donor car which only had just over 100k on it (see
Photo of donor vehicle clock above)

The donor engine apparently had schrick performance camshaft and to be honest with you it's so fast and
powerful that I don't doubt that for a moment.

Whilst swapping over the engine he discovered that the donor car had lightweight performance flywheel and
new clutch so that went on the touring.

He then took the lsd from the donor car and fitted it to the touring and from what I gather from speaking to
the chap of the donor car he told me it's a Cusco RS 2 way lsd in its original casing and apparently only
few months before he smashed the coupe he had the engine, clutch, lsd and short gear shift fitted and had
a lot of work done to the donor car and now all that stuff is onto the touring you see above.

Evo 3 short shifter,
black diamond drilled and grooved discs.
Strut brace
recaro m sport front seats from the coupe.
power up steering wheel and hub.
Cobra Alarm.
Stainless steel manifold with custom exhaust system made by Infinity.
K&N induction kit.
New at the time aluminum radiator.
New at the time alternater.
Loads of bits and bobs replaced at the time:
new rubber seals, bolts, nuts, new handbrake cables, clutch master cylinder, engine pipes, etc etc.
all these bits and bobs were gathered from eBay, Breakers etc etc.
check the photo comes with fair bit of paperwork

Anyone reading my ad, this is truly an amazing vehicle, everything
was swapped over all the goodies from the donor m tech 2 to the touring
and the touring bm truly is hell of a beast!!!

All this work was done when the shell of the touring was just over 196k, currently the shell is just over 208k
and the engine is just over 104k.

In June I done brand new mot, full service, engine, gearbox and limited lsd, I used iradium spark plugs and
valvoline oil.

Only miles done since service is to mot station and back, car is kept in the garage. I don't drive it, not that I
don't want to just simply don't have the time anymore to do anything.

Anyone interested is more than welcome to come over and view the car for themselves, in all fairness I
strongly advise you view, there will be no test pilots until the full amount is in my hands just in case you
wreck it not to mention it's currently sorn'd.

Now for the bad bits, every car has them!

Nothing major but I will be honest and describe as best as I can:
After all the vehicle is 27 years old, has few age related marks but nothing major.
Had little bubble rust on the tailgate and passenger rear arch which I have now repaired and treated with red
oxide primer.
All you need now is a colour matching spray can to spray over.
Standard saggy roof lining, my Boss told me he had it glued twice, I had it glued once but it's still sagging.
The boot could do with a good valet.
Lost key for the boot lock.
Lost one hub cap on wheel.
Tappets could do with slight adjusting
I lost the panel under the steering wheel, but got another one, but I think it's for a slightly different model.
Tiny rip on passenger seat.
Scratched rear driver side bumper trim.
I'm being really picky at the negatives, sound worse than it really is.

Like I said nothing major or serious, if I get the spare time I will try sort some of the negatives, will order this
week wheel hub cap.

This is truly a very good vehicle worth every single penny of the asking price!
You will not get a second chance to find another one like it, at that price especially.
I'm in no rush selling it so please don't email with stupid offers or swaps as I'm not interested.
The vehicle will sale when it sales and until then it will stay where it is tucked in the garage covered up well.

Thanks for taking the time to read my ad!
Advert Overview
Contact Seller
Contact: Bulk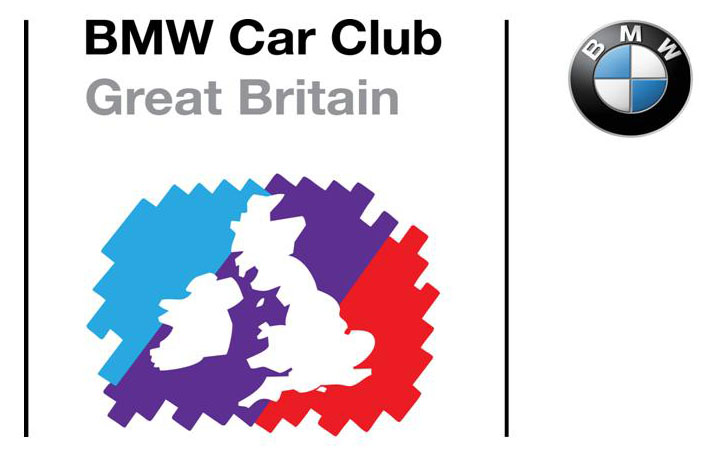 The seller is a member of the BMW Car Club (GB) Ltd.
Contact form
Location: Gloucestershire
Similar adverts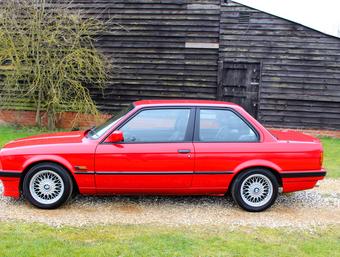 Red, Petrol, Manual, Investment potential
£7,250 140,000 miles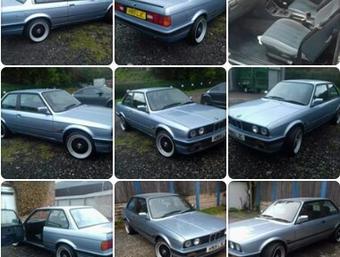 Blue, Petrol, Manual
£5,900 77,000 miles